European YETI will launch a new award to encourage and reward Eco-tourism initiatives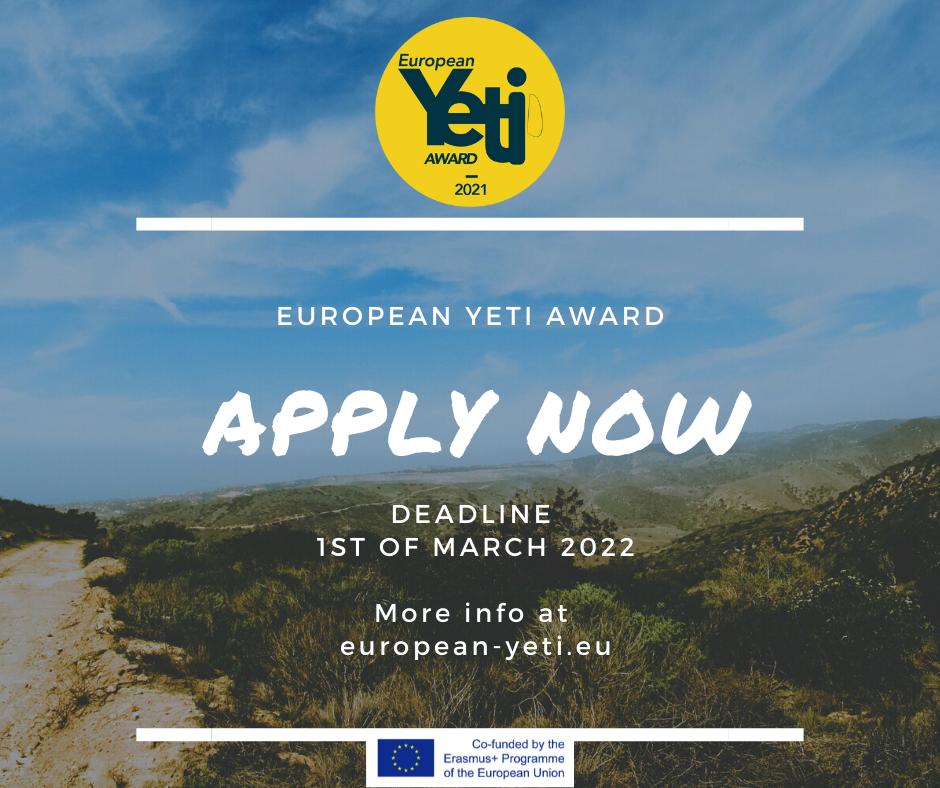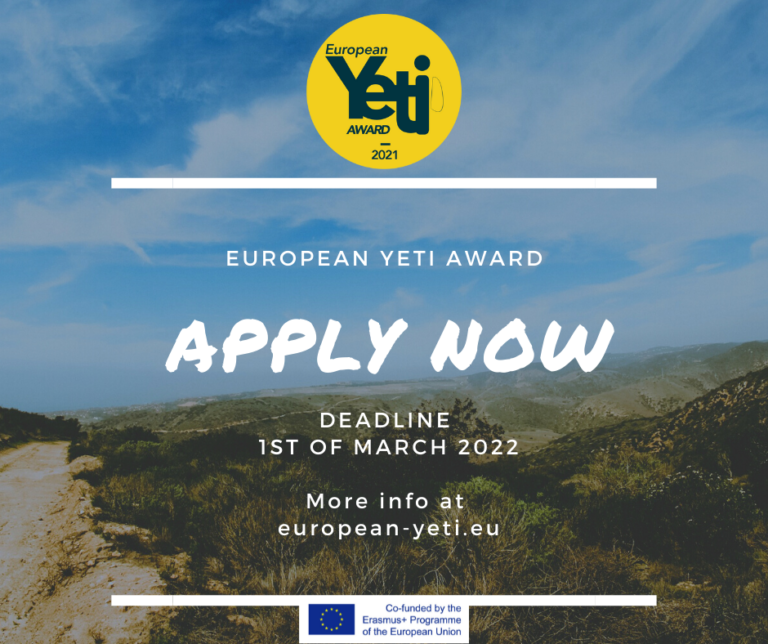 From January 7th, EUROPEAN YETI project team will organize a new online competition :The European YETI Award. The purpose is to encourage the young generation in eco-tourism and to help them to keep their projects alive !
Until March 1st, every young from 20 to 35 years who has a project in eco-tourism is welcomed to join this competition.
Based on the criteria of Originality, Appealing and enjoyable for audience, Innovation for society, Capacity of transmission /shareability and Feasibility,the jury from 5 European countries ( France, Ireland, Malta, Romania and Sweden ) will finally choose the ideal winner.
The winner of this award (1st position) will get a bonus of 1000 euros which will support them to continue their project and will be able to attend one of the European YETI training programs, in Romania or France. In addition, the other 2 finalists (2nd and 3rd positions) will get the access to attend one of the European YETI training programs, in Romania or France. The budget of travel, accommodation and meal costs will be covered. For all 3 winners : visibility and network in the eco-tourism field!
European Yeti is an Erasmus+ project aiming to develop the skills of young people who want to work in the field of eco-tourism and support them in their commitment to share and value Europe in a more sustainable way.
Besides this award and training program for young actors in the ecotourism sector, the team YETI is also building a toolbox to support young people's initiatives.
Join the competition Here
Know more about the project:
Read about Terms and conditions .